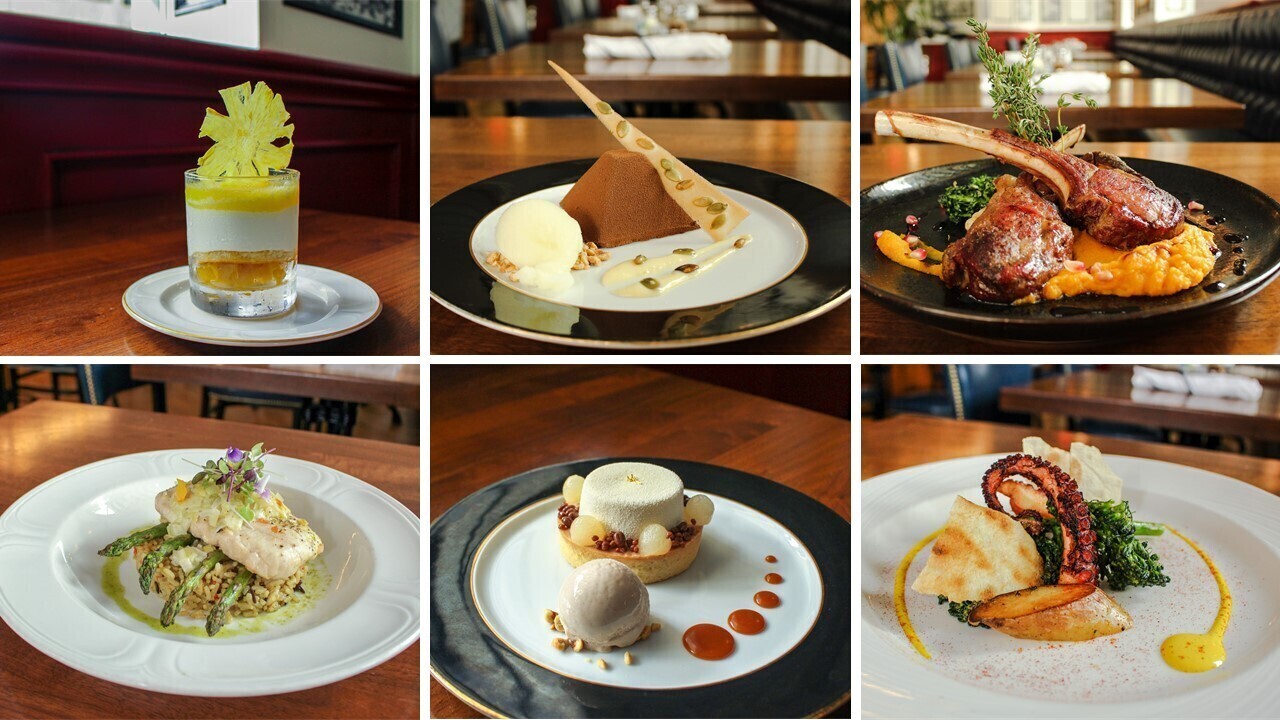 Newcomers to the menu include starters such as Roasted Beet Salad, with Vermont goat cheese crumbles, orange segments, and candied pecans; Spanish Octopus, featuring the Galician preparation of pan-fried octopus and fingerling potatoes, broccolini, and saffron aioli; Duck Pâté, made of foie gras and mallard duck from Hudson Valley, NY, with crisp apples and apple compote, brandied cherry coulis, and crusty country bread. All are a perfect reflection of the bountiful fall season.
The new entrées include French-style Braised Chesapeake Flounder with creamed Holland leek, wild rice, and chive oil; Wild Boar with butternut squash purée, broccolini, house-made gnocchi, and pomegranate reduction.
The dessert menu paints a picture of a perfect fall day, filled with crisp air, rich colors, and last moments of warm sunshine. The fall additions to the menu include Chocolate Hazelnut Pyramid: a decadent creation of velvety hazelnut crunch chocolate mousse, citrus Anglaise, scrumptious yuzu sorbet, and pumpkin seed tuile; Caramel Vanilla Tart: smooth and delicate caramel chocolate crémeux and vanilla mousse, with crisp poached pear and caramel sauce, served with spiced ice cream highlighting warm fall spices; Piña Colada Parfait with poached pineapple, coconut mousse, and rum sponge cake give the final act to the warm summer sun.

Please find the full menu at cafeduparc.com and follow @cafeduparcdc on Instagram to see more. We are looking forward to your visit to explore the fall flavors.