A Legendary Setting for your Big Day
Voted one of the "Top 50 Hotels in America for Weddings in 2016" by Brides Magazine, the Willard InterContinental is an unrivaled setting for a truly special D.C. wedding.
Strike a true air of romance at The Willard, one of D.C.'s most sought after wedding venues, located in the heart of the nation's capital. From intimate ceremonies to mid-size ballroom weddings and receptions, plan an unforgettable celebration with, a legendary setting, sumptuous cuisine, and impeccable service.
The Willard's team of dedicated wedding specialists will assist you in ensuring your vision for your "Big Day" comes to life. From aiding in the selection of the perfect venue and the creation of the room's desired ambiance, to curating unique menus with our renowned culinary team, to securing preferred room rates for you and your guests, our wedding specialists are here to make your wedding one that is beautifully orchestrated and one to remember.

The Best DC Hotels for a Bachelorette Party by Brides Magazine (2017)
Top 50 Hotels for Weddings by Brides Magazine (2016)
The Best Venues in America: The South by Brides Magazine (2016)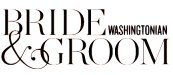 Recommend Vendor by Washingtonian Bride & Groom Magazine (2016)

The 10 Best Washington, D.C. Wedding Hotels by Trip Advisor (2016)